December 17th Review: Contact Tracing Is Going To Be Different From Now On | Coronavirus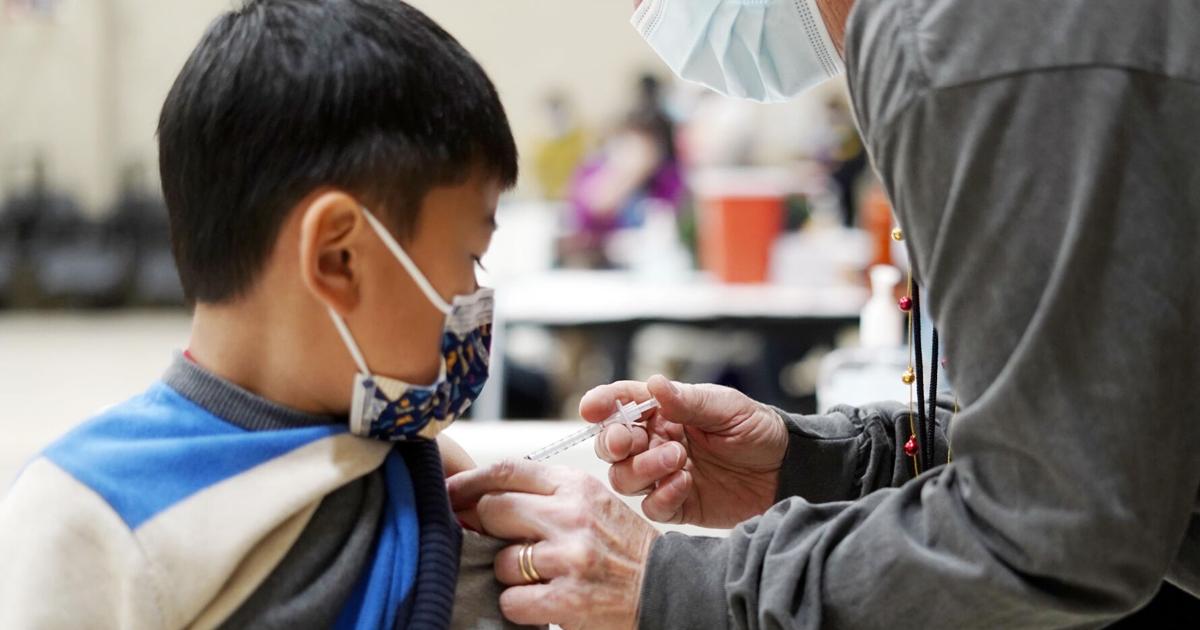 [ad_1]
First of all, good news for your weekend: cases are dropping.
As of Friday, each day added an average of 76 new cases. Now we are at 67. This is the first real drop in the moving average since October.
But with the holidays approaching and the omicron ahead, the situation could change quickly.
And if you test positive for COVID-19 in the coming months, you might not receive a phone call.
Large-scale contact tracing in Berkshire County is drawing to a close, as public health officials focus on targeted research, vaccinations and testing.
The message comes from above.
The state's massive contact tracing program, which served as a safety net in the Berkshires when local tracers were overwhelmed last winter, is now ending.
In light of this, the state advised local public health workers to cut back on their work. The new instructions: Track new infections only in groups, where infections are more likely to spread quickly among a population at risk.
This means the Berkshire Public Health Alliance, which manages contact tracing for many county municipalities, will stop contacting anyone who tests positive, Director Laura Kittross said.
The alliance will continue to seek cases among certain groups of individuals, including: older residents, children and adolescents, and people in collective settings. The goal is to catch and stop large clusters and connect those at risk with treatment.
Here's what you need to know about this change.
WHY THE CHANGE? "Contact tracing works best with rarer conditions, less common conditions, so you can really know where the person has been exposed and who might have been exposed," Kittross said. "The Covid is no longer rare. It's really common.
Kittross said the high frequency of COVID cases makes contact tracing less effective as a disease prevention method. Record levels of cases also made it virtually impossible for public health officials to go through the full list of everyone who tested positive, said public health nurse Nancy Slattery.
Amy Hardt, chief public health nurse for the Southern Berkshire Public Health Collaborative, says the state's rationale for changing contact tracing priorities makes sense.
By now, most people know what they're supposed to do if they test positive for COVID or have been exposed, or at the very least, they know where to find this information on the websites of the. State, CDC and local towns, "she said. said L'Aigle. "Contact tracing is no longer worthwhile at this stage when most have no idea where they have been exposed and are unable to identify the majority of their close contacts in the community."
Hardt also pointed out the omicron, the new variant.
"Given the unique characteristics of omicron and the increasing use of home antigen testing, we expect many future cases to go unreported and unreported," she said. "Our job is to help people understand how their faster replication rate and antibody resistant mutations impact their risk, so they can take better precautions in everyday life."
The goal is to give public health officials time to focus on immunization and testing. Kittross said the alliance will also have time to focus on other public health measures that have been postponed for almost two years.
WHAT IF I TEST POSITIVE? Stay home, isolate and monitor your symptoms.
Tell anyone you have been in close contact with 48 hours before your symptoms start. (Or before a positive test, if you are asymptomatic.) If these contacts are not vaccinated, they should be quarantined. If they are vaccinated, they only need to quarantine if they show symptoms.
"I would strongly recommend anyone who tests positive, who has symptoms other than a cold or mild flu-like illness, to contact their doctor," Kittross said. "If you have trouble breathing, go to the emergency room. "
People at high risk of severe COVID, regardless of their age, are eligible for treatment with monoclonal antibodies. If you think a health factor puts you in the high risk group, call your health care provider or Berkshire Health Systems as soon as possible during the infection.
Finally, remain isolated for the entire 10 day period. Here's how the Centers for Disease Control and Prevention defines when to isolate:
"To calculate your isolation period of 10 full days, day 0 is your first day of symptoms. Day 1 is the first full day after your symptoms appear.
"If you test positive for COVID-19 and never develop symptoms, day 0 is the day of your positive viral test (depending on when you were tested) and day 1 is the first full day after your positive test. If you develop symptoms after testing positive, your 10-day isolation period must begin again. Day 0 is your first day of symptoms. Day 1 is the first full day after your symptoms appear.
KEY STATISTICS: Berkshire County has seen one new death from COVID-19 in the past week. To date, the county has 336 reported deaths. The number of confirmed cases increased by 462 over the past week, to 12,005.
As of Friday, the seven-day moving average of new cases in the county was 67 cases per day.
STATUS IMAGE: The State Department of Public Health said 189 new confirmed deaths were reported in the past week, bringing the state's total to 19,406. Over the past week, confirmed cases have increased by 32,478, at 933,908.
VACCINATION: According to the latest state report, 71 percent of Berkshire County residents are fully vaccinated.
COMMUNITY DATA: Here are the figures from this week's DPH on confirmed cases of coronavirus by city and town. The first number is the total number of cases during the pandemic. The second is the number of new cases in the last 14 days. This data is correct as of December 11.
Adams: 831; 102
Alford: 14; 8
Becket: 130; 8
Cheshire: 298; 32
Clarksburg: 168; 27
Dalton: 555; 54
Égrémont: 35; less than 5
Florida: 57; 16
Grand Barrington: 656; 38
Hancock: 27; less than 5
Hinsdale: 157; 21
Lanesborough: 242; 19
Lee: 503; 35
Lenox: 369; 26
Monterey: 34; less than 5
Mount Washington: seven; 0
New Ashford: 12; less than 5
New Marlborough: 49; 6
Adams North: 1319; 169
Otis: 108; 5
Peru: 32; 12
Pittsfield: 5,148; 445
Richmond: 66; 8
Sandisfield: 83; less than 5
Savoy: 58; 6
Sheffield: 179; 21
Stock Bridge: 98; 9
Tyringham: 16; less than 5
Washington: 25; less than 5
West Stockbridge: 71; less than 5
Williamstown: 450; 36
Windsor: 45; seven
A BIGGER WORLD OF COVID: Global cases exceed 273 million, with more than 5.3 million deaths, according to Johns Hopkins University. The United States has recorded at least 50.6 million cases and more than 805,000 deaths.
Worldwide, more than 8.6 billion doses of vaccines have been administered, reports Johns Hopkins. Over 487 million of them have been administered in the United States
HOSPITAL CONTROL: Berkshire Health Systems reported treat 14 COVID-19 patients as of Friday. Statewide, 1,499 people are hospitalized, 315 are in intensive care units and 189 are intubated, all measures up from last week.
COVID19 VACCINES: You can get the vaccine at many local pharmacies, in addition to the following places:
• Pittsfield COVID-19 test center in 505 East Street. is open every day from 8:30 a.m. to 4 p.m.
• The North Adams COVID-19 Test Center in 98, rue de l'Église. is open every day from 8:30 a.m. to 4 p.m.
• Fairview Hospital in 29 Lewis Avenue in Great Barrington is open Monday to Friday, 9 a.m. to 2 p.m.
Appointments are required at all locations. Call 855-262-5465 or visit berkshirepatientportal.com.
In addition, the mHealth Unit of Community Health Programs provides vaccines by appointment only at various locations in the county. Visit chpberkshires.org/mobile for information and schedule. Call 413-528-0457 for an appointment.
TEST: Stop the Spread testing sites are open at three Berkshire Health Systems sites. Testing will be done for whatever reason, with the state paying the cost. To schedule a test, call the toll-free hotline, 855-262-5465, 8 a.m. to 4:30 p.m. daily.
The locations are: Pittsfield, 505 East St., St Luke's Square, adjacent to the BHS Urgent Care Center; North Adams, 98 Church St., adjacent to the Public Library; Great Barrington: 475 Main Street.
JOIN US: Quality local journalism, as you find in The Checkup, needs your support. When you and your family subscribe to us, it's the fuel we need to keep reporting the essential news you want. Join us. Help us build our community. we offer a 30-day free trial for The Checkup readers.
[ad_2]