DirecTech sells assets of the Hanson directory service – Newton Daily News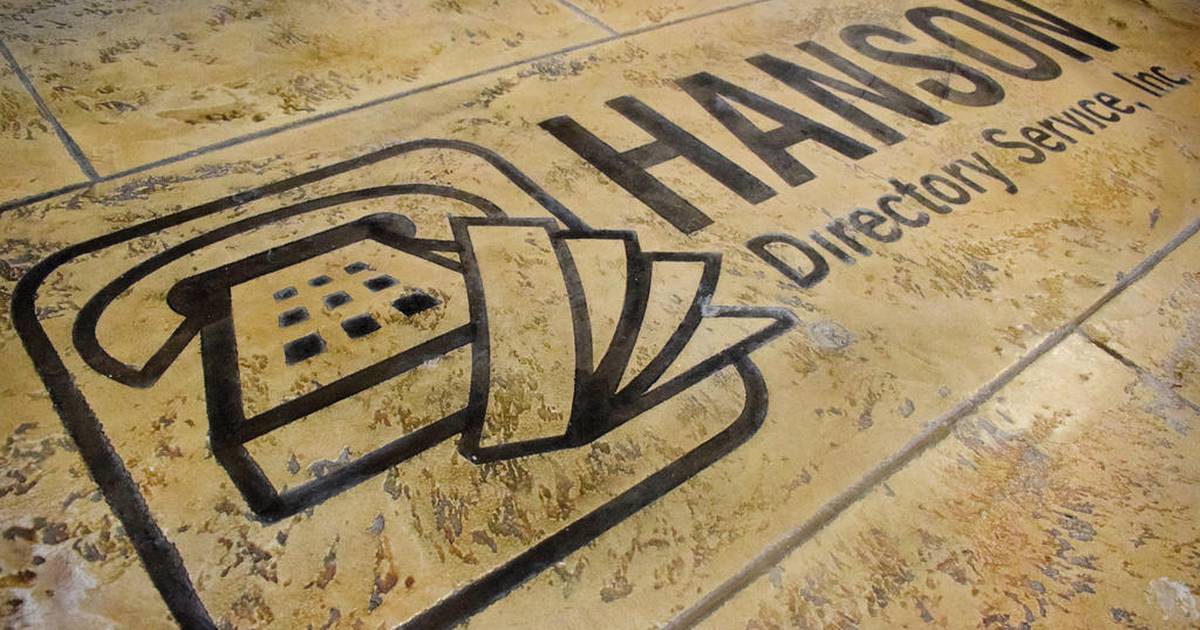 [ad_1]
The assets of Hanson Directory Service, owned by DirecTech, LLC, in Newton, were purchased by Pinnacle Marketing Group on Tuesday.
According to a press release from DirecTech, the 68 Newton's office directories published for local and independent telephone companies in 15 states will be absorbed by Pinnacle Marketing Group, which is based in Bemidji, Minn., Creates 242 publications for telephone companies. local independent telephone in 36 states.
Hanson Directory Service also printed the East Central Iowa telephone directory used locally.
DirecTech employs 32 people from its Newton headquarters, 1501 N. 15th Ave. E. Shawna Stevenson, Director of Operations at DirecTech, confirmed with Newton Daily News that a majority of Hanson Director Service's sales staff will join Pinnacle while others will remain at DirecTech.
Both groups of employees will report to the Newton offices.
"We will continue and focus only on our press panel division, which is really the essence of DirecTech," said Stevenson. "… We also ventured into other things. These things have kind of picked up now. And we thought it was a good time to partner with Pinnacle.
DirecTech's "fast growing" indoor digital signage business operates in Des Moines, Minneapolis, suburban Chicago, and Corpus Christi, Texas. DirecTech is also actively involved with N-Compass TV, an advertising-supported indoor digital signage company in Denver, according to the press release.
Although Pinnacle Marketing Group is technically a competitor, DirecTech president Andrew McKenna still praised the company and suggested that Hanson Directory Service is in good hands. He has known the people of Pinnacle Marketing Group for years and has "great respect for their leadership."
"The focus on achieving great results for advertising clients has generated significant success in the market," McKenna said in the press release. "We know they will provide exceptional service to our customers and open up new opportunities for our sales organization. "
Shelly Geerdes, CEO of Pinnacle Marketing Group, also provided his pleasant comments and praised Hanson Directory Service for its "long history of delivering quality publications" to the industry, "just like Pinnacle".
Geerdes said, "Consolidating our operations provides an opportunity for growth and sustainability in printing while developing our expanding digital marketing products into these new territories. "
Chicago-based DirecTech purchased Hanson Directory Service in 2016. Originally founded in 1973 by Lloyd Hanson, the company was first known as Lloyd Hanson & Company, according to information published on the Hanson Directory Service website. It also started in the basement of the Hanson House in Newton.
During the first two years of operation, the company contracted with 11 telephone companies for public directories. As expected, it quickly exceeded its space and moved to the Midtown Building in 1975. Three years later, the company incorporated and became Hanson Directory Service, Inc.
Upon Lloyd Hanson's retirement, his son William "Bill" Hanson was appointed President and CEO. Under his leadership, the company continued to grow. Hanson Director Service moved to another location before moving to its current location in the industrial district of Newton in 2007.
Bill Hanson retired from the company in 2016 and sold it to DirecTech in 2016, Newton Daily News previously reported. At the time, the 61 employees of Hanson Directory Service remained in their respective posts. DirecTech "streamlined and modernized" the business with digital practices.
Neither a CEO nor a public relations representative from Pinnacle Marketing Group were available for questions at press time on Thursday.
Contact Christopher Braunschweig at 641-792-3121 ext. 6560 or [email protected]
[ad_2]