How contact centers can leverage the benefits of Microsoft Teams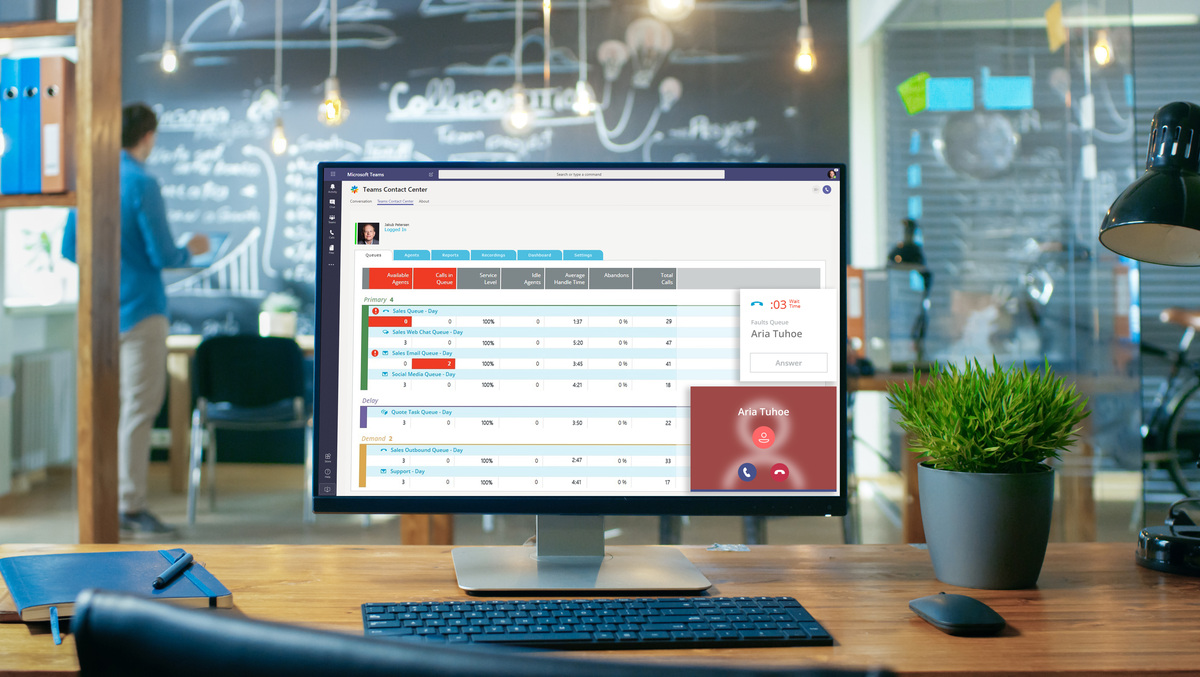 It's official: PBX phone systems are out and Microsoft Teams is "in". If you're planning to move to Microsoft Teams (or maybe you've already moved), but you don't know how your contact center fits into your new environment.
At the time of writing, Teams has over 250 million daily active users, all of whom are making the most of the endless collaboration and communication benefits that Teams offers.
These benefits are just the tip of the iceberg, but they give you a basic idea of ​​why organizations are ditching their PBX phones and ushering in Teams for all their calls, including contact centers.
Some organizations approach major changes to their contact centers with concern, and it's understandable that the lifeblood of their business depends on the continuous and smooth running of contact center functions – without any disruption.
So what is the best way to approach the integration of Microsoft Teams in the contact center?
Enghouse Interactive is a Microsoft Gold Certified Partner who has worked for Microsoft on communications for over 14 years.
With the help of Microsoft technologies, Enghouse has worked with over 600 customers to deploy state-of-the-art contact centers.
Enghouse says, "With an Enghouse contact center, activity is displayed in Teams and calls are presented with your usual Teams notifications. In addition to all of the best contact center features Enghouse offers, the Teams architecture allows contact center agents to be supported by a larger team that sits outside of the contact center.
"For example, an agent might need someone's help in accounts and can now easily bring them into the conversation with the customer through Teams."
This takes care of the contact center, but what about the front-of-house and reception?
The company explains: "Receptionists and switchboard operators face the challenge of handling a high volume of calls quickly and accurately. Providing operators with the tools to professionally identify, prioritize and route these calls, the first time and every time, is essential to creating a professional impression of the organization.
Enghouse Operator Console for teams provides seamless connectivity for staff who are the first point of contact for your business. Enghouse Operator for Teams is a professional call management solution that leverages the communication and collaboration capabilities of Teams, ensuring that all calls are handled quickly and efficiently. Additionally, comprehensive reports provide a comprehensive view of all historical engagements with the added option of real-time dashboards.
There has never been a better time to modernize your contact center and front desk with powerful and reliable solutions enabled through trusted platforms like Microsoft Teams.
Talk to Enghouse Interactive – the ultimate partner for your Teams-enabled contact center. Click here for more information.