K. Arthur's new book 'Season 2: A Mac McKyer Sports Story' continues the Riveting Seasons series and explores the issues of growing up in a racist world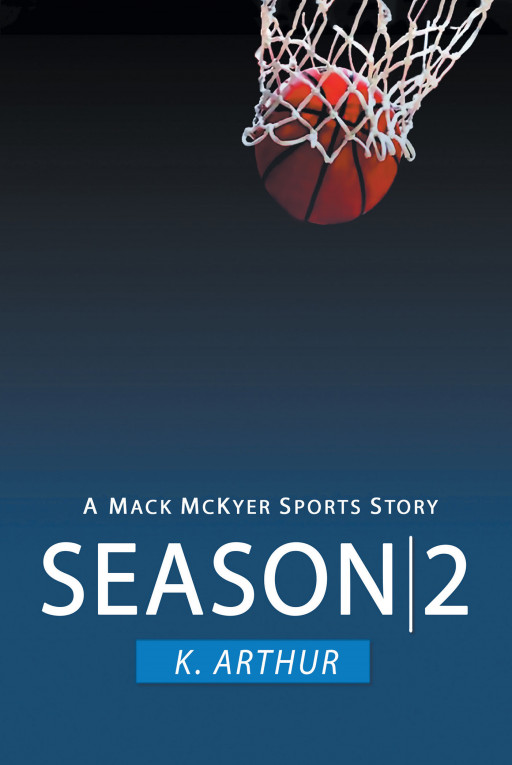 NEW YORK – March 10, 2022 – (Newswire.com)
Fulton Books author K. Arthur, professional educator, chaplain, pastor and writer, has completed his latest book "Season 2: A Mac McKyer Sports Story": a sequel to the thrilling football-themed Season 1. In this new basketball-focused book, readers – whether athletes or not – will find themselves caught up in Mack's story as he faces the challenges of growing up in a tough world struggling to succeed as a as an athlete, but more importantly as a human being.
Arthur shares, "Season 2 of this series is a basketball-themed story that follows the life and times of high school student-athlete Francis 'Mack' McKyer and his friends. Mack's first semester as a transfer student to Lincoln High School in Columbia City was not easy. As a football player, Mack helped his team get to the City Championship game, but basketball is a very different sport. Does he have what it takes to succeed again, especially in the face of hostility from the team's veterans who, for unknown reasons, are working to undermine his efforts? In Season 2, the typical issues and challenges of growing up are further complicated by racial tensions. Walk alongside Mack as he struggles to confront racism in his school, his team and within himself.
Published by Fulton Books, K. Arthur's brilliant tale is drawn from his personal experience in sport, as an athlete, coach and father. Dealing with racism these days is not easy. The author weaves together her story to confront interracial dynamics from her perspective and to encourage readers to do the same.
One thing everyone should know, the next book is in the works!
Readers interested in discovering this excellent work can purchase "Season 2: A Mac McKyer Sports Story" in bookstores around the world, or online at Apple's iTunes Store, Amazon, Google Play or Barnes & Noble.
Please direct all media inquiries to Author Support via email at [email protected] or by phone at 877-210-0816.
press release department
by
Newswire.com
Primary source:
K. Arthur's new book 'Season 2: A Mac McKyer Sports Story' continues the Riveting Seasons series and explores the issues of growing up in a racist world