New book explores the impact of Redondo's first surfer, lifeguard George Freeth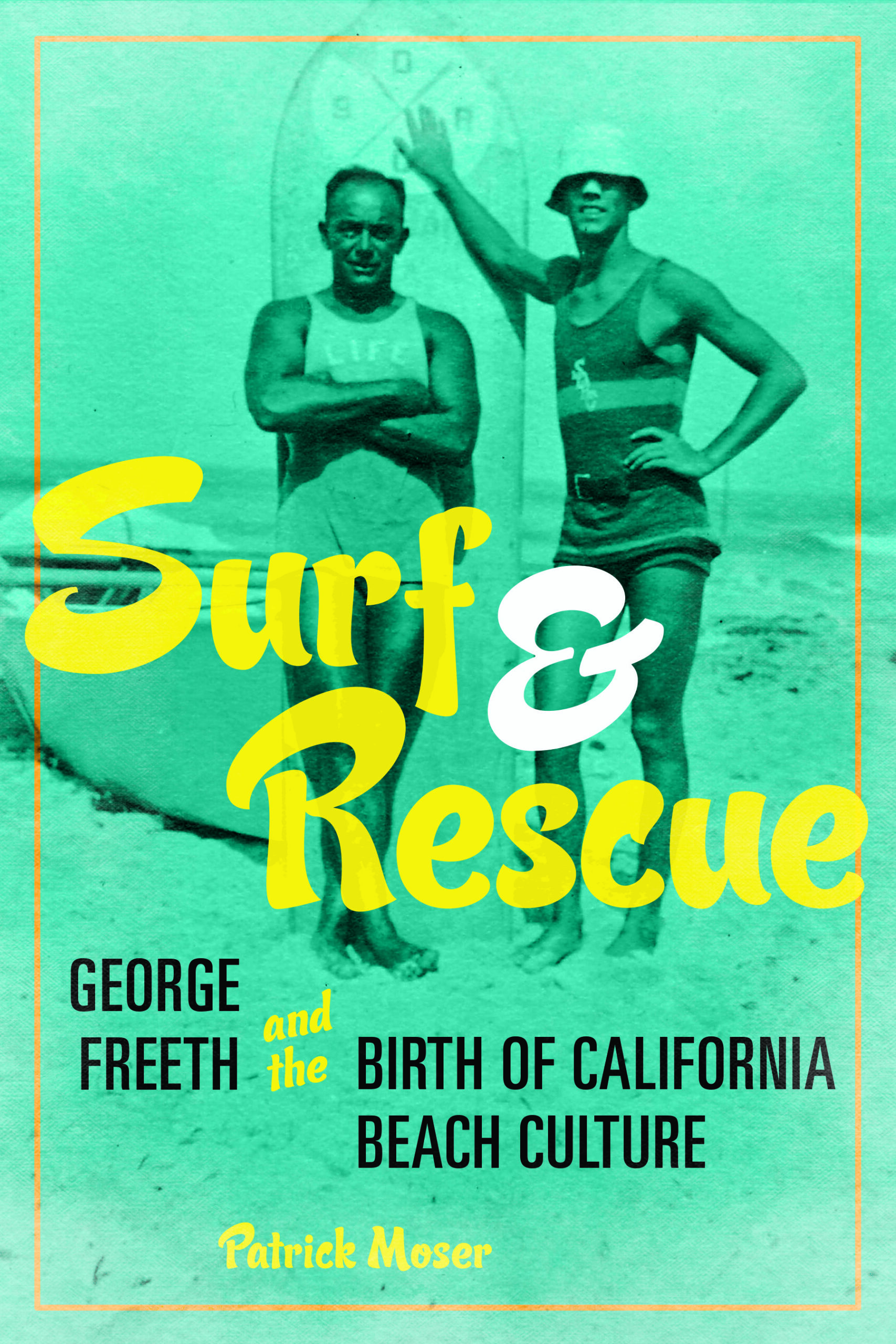 by Garth Meyer
Hundreds of people pass by his bronze bust on the Redondo Beach pier every day.
George Freeth now gets a new introduction, in a new book that documents his influential years in the South Bay of the early 1900s.
With mixed Hawaiian and white parentage, Freeth was the son of a man who was hired to measure the depth of channels between the Hawaiian Islands for the placement of telephone wires.
Freeth senior was also the superintendent of guano (bird droppings for fertilizer) mining on Laysan Island for four years, where George spent part of his childhood.
When he grew up, he came to Redondo Beach.
"Was George Freeth the first surfer in California? No. Was he the first rescuer? No," said author Patrick Moser. "He combined those two activities and laid the foundation for California beach culture."
"Surf & Rescue: George Freeth and the Birth of the California Beach Culture" (University of Illinois Press) was published June 28.
In 1912, as a Redondo Beach lifeguard, Freeth innovated by using a motorbike to minimize the time it took to descend the beach, carrying a pulmotor – a cable attached to a lifeguard swimming towards a victim. Once the person in danger was secured, a lifeguard ashore could bring them both back.
Freeth and others raised money to buy the bike at a bathhouse show in Redondo (swimming and diving).
Freeth was brought to Redondo Beach in 1907 by industrialist Henry Huntington to demonstrate surfing to visitors to the Redondo Plunge.
He died in 1919, during the Spanish flu epidemic, at the age of 35.
Freeth asked lifeguards to learn to surf, teach them about waves and currents, and keep them fit. He taught swimming along the South Coast and started California's first surf club.
When Freeth came here, few people knew how to swim, and those who did didn't understand much about waves and tides. (A migration was underway from the Midwest, spurred by the railroad companies).
"He starts this process of educating people," Moser said.
Many of these classes were held in the heated salt water of Redondo's expansive bathhouse ("Plunge").
To the page
Moser started writing the Freeth book in 2018, after first trying to write a novel about him.
"I had a lot of questions that I wanted answered," Moser said.
So he started researching newspaper articles and building a timeline.
"I was just amazed at the impact one person can have on the culture, on the beach," Moser said. "A Johnny Appleseed character sowing the seeds of California beach culture."
Moser, a writing professor at Drury University in Springfield, Missouri, moved to Manhattan Beach at age 17, then to Hermosa Beach a year later and "lived the surfer life."
He went to Cal-Berkeley to double major in English and French.
After that, his wife got a college job in Missouri, where the couple moved.
"It made me write more about surfing," he said of moving to Missouri. "If I had stayed, I probably would have surfed more and written less."
Moser submitted his "Surf & Rescue" manuscript to three university presses. Illinois responded first, beginning a year-and-a-half process in which other scholars and historians of the subject reviewed the manuscript.
Local Author Conference
Patrick Moser will discuss "Surf and Rescue: George Freeth and the Birth of California Beach Culture" at the Redondo Beach Main Library on Saturday July 16 from 11 a.m. to 12:30 p.m. in the meeting room on the second floor. Copies of the book will be available for purchase. The library address is 303 N. Pacific Coast Highway, Redondo Beach. Emergency room