Rensselaer City Directory provides historical information | New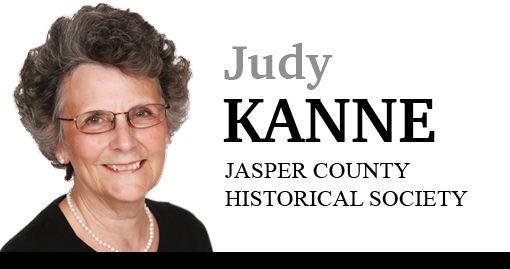 Rensselaer Town Directory, 1931-1932
Recently, Marsha Campbell visited the Jasper County Historical Society Museum in an effort to discover and strengthen her many family ties.
Janett Kingman was a huge help to her because she's a lot more genealogist than I am. I was looking through an old phone book to see if we could find out more about Mabel Campbell's parents, but the first population list we had was a city phone book from 1931-1932.
I found an entry stating that Marsha's grandparents, William, a printer, and his wife Opal and daughter Marilyn lived in the 400 block of West Grace Street. Yes, I was distracted after this discovery.
The first things that struck me about the Yearbook were the large advertisements on the covers and inside pages. These names, Rensselaer Lumber Company, Inc., 801 North McKinley with a phone number of 4. This was the only one of the 16 large listings that had an address.
Other familiars were JC Penny "It pays to shop at Penney" and WJ Wright, Funeral Directory "Biggest Furniture Store in Your Shopping District" with phone 252 and home phone number 507-B. Does B stand for a party line number?
Other important announcements included Morton Oil Co., Jasper County Telephone Co., Marlatt Super Service, Watson's Plumbing and Heating on the Court House Square, JA Kolhoff Wholesale and Retail Meats and Jasper County's Leading 5c ​​to $ 1.00 Store: Schultz Bros. Company.
WC Babcock Grain Co., Rensselaer Granite Works established in 1885, ED Rhoads & Son "We Sell Hardware and Stoves", Toben Battery Co., and The Rensselaer Republican advertised "Printing that Pleases Particular People", all of which had great advertisements.
City officials at the time were Mayor George W. Hopkins, City Clerk Charles Morlan, City Treasurer George M. Robinson, and City Attorney Emmet M. LaRue. Ed Ames was the police chief, and Charles W. Rhoads, the fire chief, and CS Chamberlain, the superintendent of water and light.
There are familiar names on the Business Card page with attorneys Schuyler C. Irwin, DD Dean, Hanley & Hanley, Halleck & Halleck, Emmet La Rue, Moses Leopold and Chas. Mr. Sands. Philip R. Blue was the only lawyer and abstract listed.
Before the population directory started, it was the Small Business Directory that caught my attention. I thought this is where I could spend some time preparing this column, but 109 different business categories have been listed, from abstracts to car painting to pool halls, coal merchants, dairies. , detective agencies, eye care specialists, greasing service,
Mercenaries, hotels, Kodaks, lights, milling companies, permanent commotion, radio service, tractor dealerships to contractors and many businesses in between. Lawyers were listed under this title and also under Lawyers, a double drop for them.
People might remember O'Riley's Bakery, Powdre Puff Beauty Shoppe at Murray's Store, Nub's Place, Star Billiard & Bowling Alley, Hotel Hoosier Inn, Worden & Keller Restaurant, Fendigs's Drug Store, Sip and Bite, The Hub or Grant Trucking. These are just a few names in the list of companies. It is memorable to see these names again.
Finally, the reader is presented with the 33-page directory of the city of A to Z surnames. Each list included the last name, the name of the man, his position / occupation with the name of the woman in parentheses, the names of the children were listed by age. The family address ended each announcement. If it was a single woman, it would indicate her name, surname, job such as Hskpr and address.
Here are some examples of families you may remember: "Donnelly, Ralph; The planing plant prop. (Sophia), Ike. 605 N. Cullen Street; Fendig, BF; Pharmacist; (Ella), Frederick, Ralph, Philip, 114 N. College Ave., Ford, JW: Barber; (Susanna), Rosemary, Daryl, Walter, 307 S. Cullen; and
Johnson, Amanda; Stay-at-home mother. Monnett School. Almost every list tells a story. The names of the roomers were listed as Rmr after information from the family where they lived.
"McColly, Fred; Mgr. Lmbr. Co; (Alice), Robert, Marcia, 404 W. Jackson, Roberts, Charles, Jr .; Tire store; (Evelyn), Charles, Norma, 303 N. Milton St., and Stoner, Elizabeth; Teacher, 412 N. Cullen St .; Tilton, JW; State Bank Ass't Cashier; (Bertha), 426 E. Washington St., and Yeoman, James; Insurance agent ; (Marie Belle), Eileen, Jay; 314 Front Street North. were more catchy names listed in this city directory.
Obviously, I could go on for several pages, but these old directories are filled with good documentation on families, family members at the time, occupations and addresses. In this directory, there were few telephone numbers. Now our directories are phone books, but they have shrunk to book size from 1931-1932, since our cell phones are the way of life now. I enjoyed looking at these ads with all the extras noted.
Join the Jasper County Historical Society at its September 21 meeting at 6:30 p.m. to review the Weston Memories Alive Cemetery March on September 18 at 11 a.m. and 2 p.m. and the progress of the office restoration post of Parr. The Museum is open the first and third Saturdays of each month from 10 a.m. to 1 p.m. or by appointment at [email protected]