The Island Directory has an app for it | Local News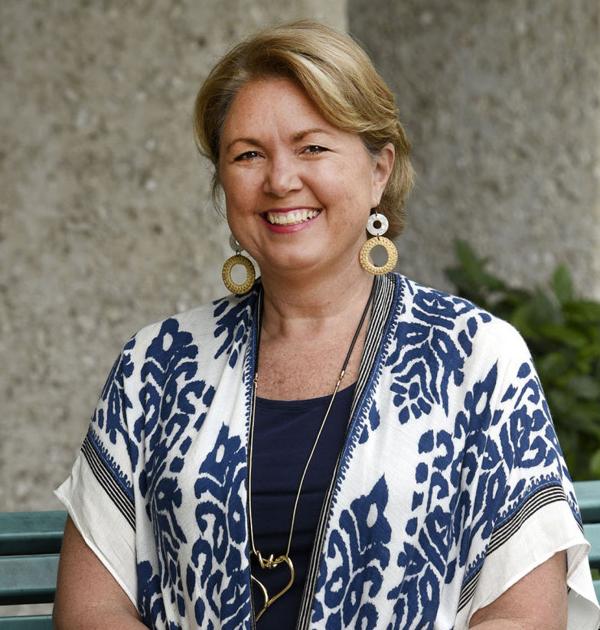 Not that long ago, telephone companies urged their customers to let their "fingers walk" when they searched the yellow pages for businesses. The times have changed. Fingers still walk, but these days it's probably on a keyboard or phone screen.
The Island Directory has been a trusted source of business information and home phone numbers for residents of St. Simons Island, Sea Island and Jekyll Island for over 34 years, but this year it goes digital. Instead of receiving a phone book in the mail, the same business information, and more, will be available online at no cost to users. Residential phone numbers will no longer be included.
According to Beth Lane, chief operating officer for the company, the new online business directory will benefit both advertisers and users.
There are certainly other ways to search for businesses online, but The Island Directory has carefully curated their listings so that users aren't bombarded with click bait and other annoyances. This is what sets them apart.
"We are local and invested in our community," she said. "We only allow local businesses, (there are) no outside advertisements, 1-800 numbers, or ugly distractions."
The Island Directory is wholly local and active with the Brunswick-Golden Isles Chamber of Commerce.
The new Island Directory will be a seamless connection between businesses, local residents and visitors.
Lane said users will have quick access to the nearest restaurants, bars and attractions, as well as a showcase of the best local accommodations in the Golden Isles, all in the palm of their hand.
"We also added an app! she said. "Now users can find the best companies in the Golden Isles with the push of a button. "
There will also be inside information so people can go "where the locals are going", and tons of reviews and ratings for businesses so people know which ones are really the best.
There are other websites and apps that allow customers to rate businesses, but Lane said she looks at all posts and makes sure there is as little "trolling" as possible.
"I also endorse the criticisms," she said. "Because, you know, I've seen disgruntled employees try to denigrate their former employers. You will still have trolls and troublemakers, but we are able to eliminate a lot of them.
One of the huge benefits of the website for visitors or newcomers to the area is that the menus and hours of operation are all in one easy-to-find place.
And, going even further, users will be able to find companies that take the strictest precautions against COVID-19.
There are also many benefits for advertisers, starting with a streamlined mobile experience that makes it easier for customers to find them.
• GPS search function with current locator
• Google Maps improved in real time
• New category and filtering system
• Instant update of mapped lists during filtering
• More robust landing pages for premium ads
• Improved listings optimized for search engines
"It's current, useful; there are no squirrels to chase, "Lane said. "There is only good information, and when a paying customer changes their information, it's instantaneous."
Advertisers can post videos, photos, and current information themselves, and users can access advertisers by simply clicking on the phone number in their ad.
"It's a great snapshot and provides a nice micro-landing page," Lane said. "A lot of entrepreneurs haven't spent a lot of time and energy on their website, and it shows; and nowadays there is no excuse for it.
"We provide everything a mom and pop would need to get their business represented."
Another benefit of The Island Directory is that having multiple micro landing pages on their website gets them to the top of the search engines in many categories.
The change was not made lightly. "We've spent months trying to find the best update features we could find," she said.
"Everyone Google now," Lane said. "The challenge is to get people to adapt to not using a paper phone book. "
Google My Business is a nationwide platform with similar functionality, but it's not localized like The Island Directory, and that's where The Island Directory's advantage lies.
"We're different… because we're a one-stop-shop for local businesses in the Golden Isles, while Google My Business relies on someone going to Google and doing a general search hoping they find something. good to come. under Google search results, "she said.
Lane also said that unless the business owner is relatively tech savvy, the creation and management of their Google My Business account, its SEO, reviews, updates, etc., can be done. difficult when trying to outperform the competition in searches.
"The Island Directory is a specialized platform that gives the business owner full control over their business listing, reviews, photos and information," she said. "It also gives every business the ability to upgrade and grow their business in the directory, just like the yellow pages, instead of relying on search results." Filters will help users narrow down exactly what they want, giving them directions, schedules, phone numbers, and company profiles.
Finally, thanks to the dedicated support of The Island Directory staff, customer service is fast and helpful so questions don't go unanswered as they do with Google.
"You have a local that answers questions and commissioning requests, you won't get that with the major sites," Lane explained.
With so many people using the internet to find businesses, the reach of this website is far beyond the limits of the printed directory, she said.
"Not only will residents be able to find them, but people who move here or come for a stay will be able to find them before they leave their homes. So now their advertising dollars go so much further. And on this day and at this hour that is so important.
She added that the good news is that customers who have an ad in the last printed directory will also have longer exposure.
"It's such a beautiful publication, that those who still want to use it will have it for years to come," Lane said.
With COVID and everything, she said, a lot of people are doing everything online.
"We saw a real change in the devices they were using," Lane said. "It used to be about 75% desktops, and now it's about 80% cellphones. "
It's about helping local businesses achieve the highest level of success possible.
Lane said when the local business community is doing well, his business benefits. She is motivated by helping people, she says.
"I like helping people," Lane said. "If I had all the money in the world, I would go around and help people. The more I help people, the better I feel.